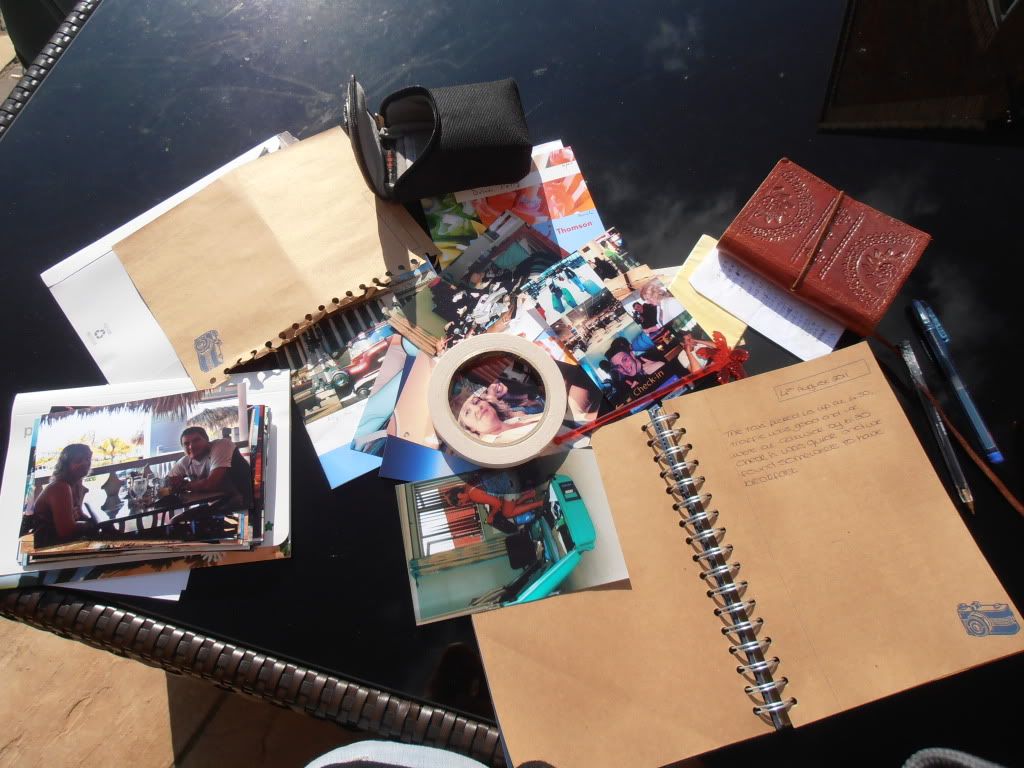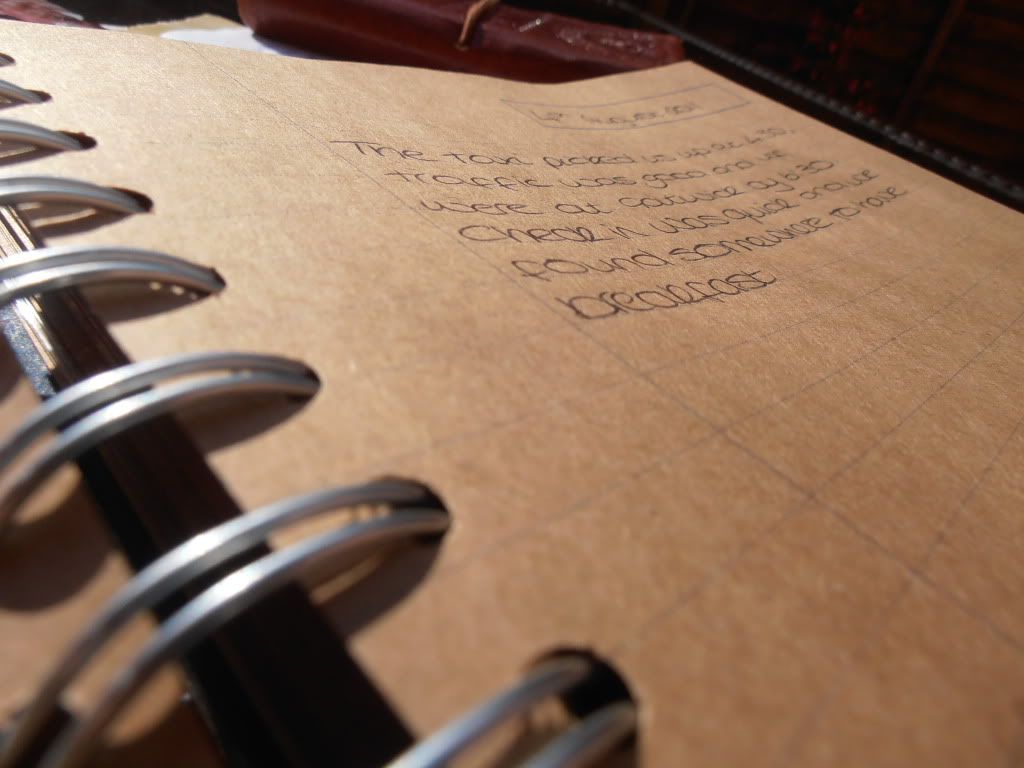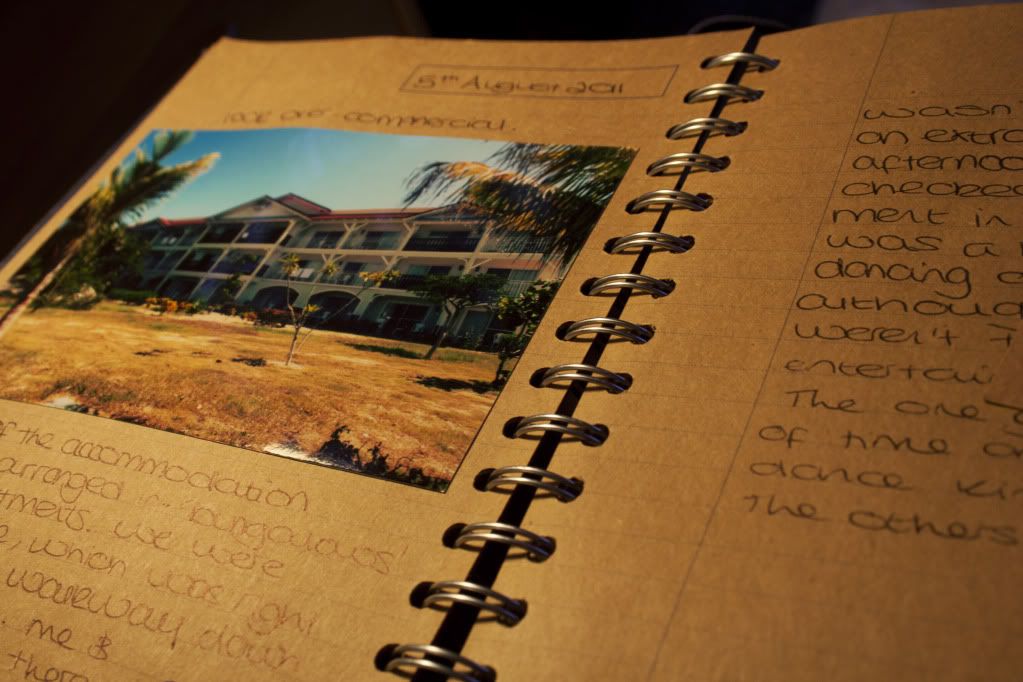 So I have this obession liking, for nice notebooks. Its quite weird, I buy them and then don't use them because I don't want to ruin them. Crazy right? I have quite the collection and my friends have pretty much banned me from stationary shops, I have to sneak in whilst they're not paying attention or run away while they're not looking. Its a terribly sad situation. Anyways, I found this gorgeous notebook in Paperchase over the summer, which I obviously had to have. Its like a travel journal, it has little plastic pockets for tickets and stuff and sleeves to put random bits of paper & stuff. And pictures of cameras, on every page. All in all, its pretty awesome.
It was also pretty different from my usual notebook purchases because I planned on actually using it. I know, mental. See, I love scrapbooking but I find it incredibly time consuming. So I decided to strip it back to the basics and just go with pictures and journalling. This notebook was perfect - in fact, paperchase do loads of notebooks in this sort of style that would be perfect for this sort of thing. I use non-acidic double sides tape to fix my pictures in, I find that glue either doesn't stick properly or makes the pages all wrinkle up and look funny. Tape holds perfectly and you don't need much of it at all so a roll lasts a pretty long time.
I'm about halfway through the holiday that me and my family took this summer and I'm so pleased with how its turning out. Progress has slowed since I've been back at Uni, but I'm hoping to have it finished within the next couple of weeks. I've also got another couple of projects that I've been working on that I'll be sharing with you shortly - keep an eye out!