Sorry its been a bit quiet around here for the last few days (read week and a bit!) I broke my laptop (again). This happens quite frequently... I managed to blow the power in our house at the same time so it was quite an achievement! Frantic phonecalls to my mother followed and after unplugging absolutely everything in the house and messing around with the fuse box, the power came back on. Luckily.
Turns out I fried my power cable, so no major damage. Awesome. I also realised how much I use the internet, and also, that not reading blog posts for over a week = major backlog in bloglovin'.
My life for the past couple of weeks has basically been this: READREADREADWRITEREADWRITEREADREADREADWRITE. You get the picture yes?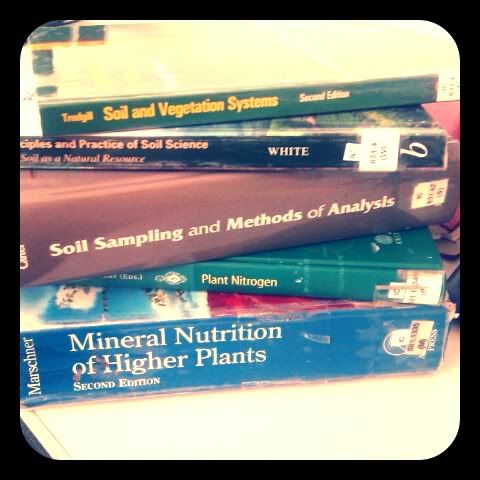 'cos who doesn't love soil?
Yep. Crazy interesting. I apologise for the hideous quality of theis picture. My phone apparently doesn't like the library. I've also been totally fangirling over the Hunger Games, so nothing new really. If you haven't read the books then you should totally go do that. Right now. Okay?