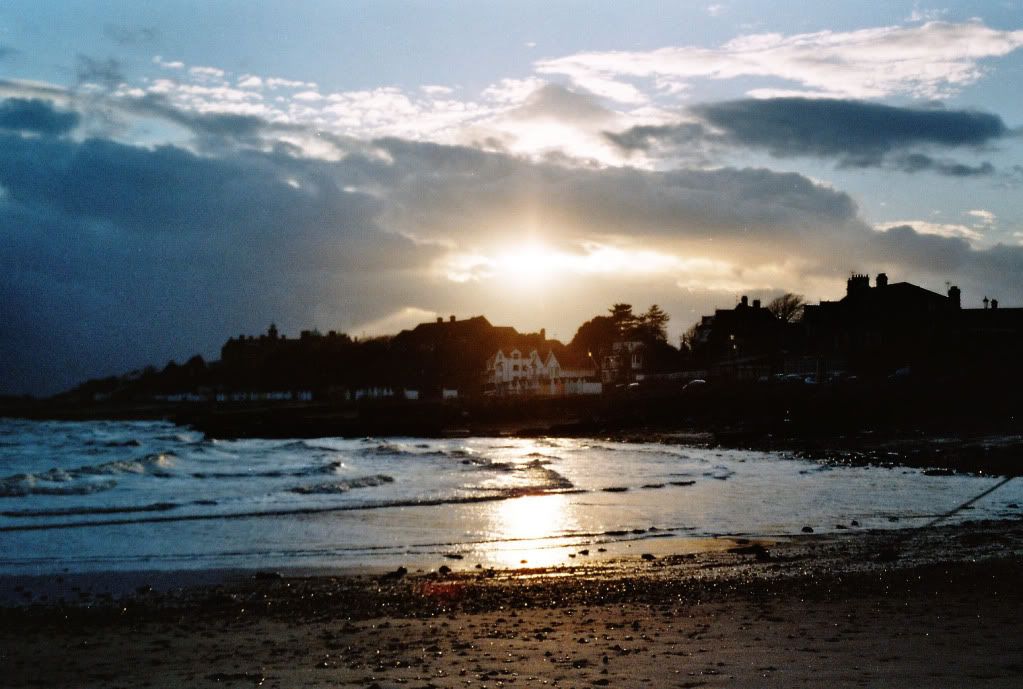 The cafes are all deserted, the streets are wet again,
Theres nothing quite like an out of season holiday town,
In the rain
- Chris de Burgh, Fatal Hesitation
This is one of my absolute favourite pictures, of the beach in winter in my hometown. Its busy when its sunny but its beautiful in midwinter when its freezing cold and the salt wind stings your face. Its a world away from this busy city of concrete. This was shot on Kodak Gold 200 with a Canon EOS 300.