This week has been all about lectures and adjusting back to uni life post exams. I have a crazy-empty schedule this semester as I took more credits last time and one of my modules is just a week long field trip, so I'm trying to figure out what to do with all this spare time. Last semester I struggled to keep up to date with extra reading so one of my aims for this semester is to try and stay on top of everything so I have less to do when I'm revising. I've also got quite a few craft projects started and planned so I'm looking forward to having time for those. Although I seem to have a bit of a problem at the moment with actually finishing anything! I've started keeping a list & a pinboard on pinterest now of things that I want to try in an attempt to stop myself starting something then getting distracted by something else 10 minutes later. Because yes, my attention span really is that short!
Tuesday I decided that an effective use of time was to make stuff, namely food because I live with two men that are perpetually hungry. So cake and pie was a pretty safe bet. The cake was a disaster, I'm blaming our oven entirely but it kind of resembled a giant doughnut. No, seriously, thats how much it sunk in the middle. I didn't even take pictures because I was that ashamed.
The pie on the other hand turned out pretty well, it's the first time I've cooked pie in this oven and I was a little worried that a baking tin may not be the most suitable thing to cook it in. But it was, although the pastry did stick to the bottom a little bit so next time I might just stick some baking parchment in to be on the safe side. In the tin, not the pie. Because that would be weird.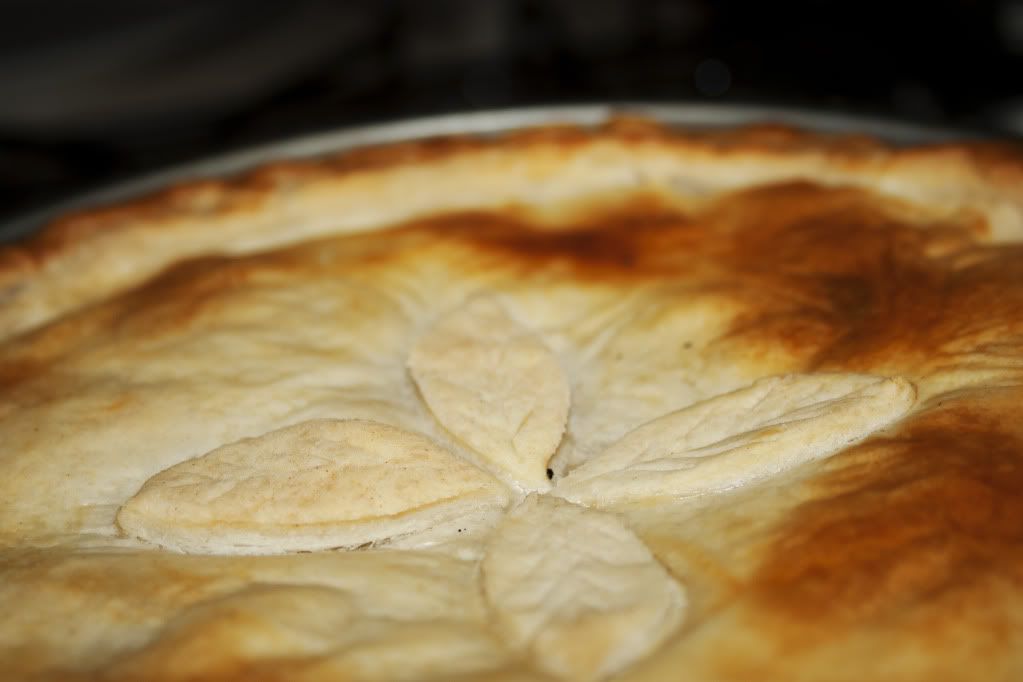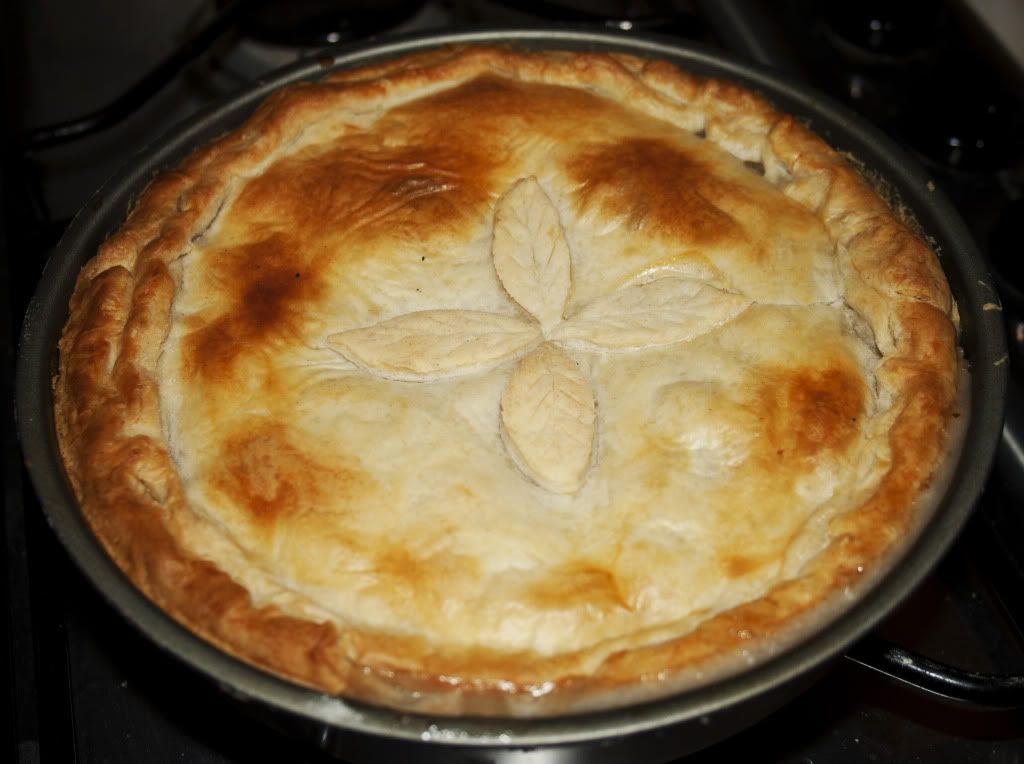 Tuesday was also my first day of lectures, I think all my classes are going to be really good so I'm looking forward to getting past the introductory lectures and into things in a bit more detail. I'm also pretty happy that one of my lecturers taught us the story of the Hungry Caterpillar, because I love that book. I'm not entirely sure that its degree-level stuff but y'know, we'll just see where that goes.
I also think sometimes that I live with mental people. Last night R just stuck his elbow in my face and yelled at me to touch it. Then we watched THE strangest thing on tv, we weren't entirely sure it was real or whether we were partaking in some collective dream. It even caused M to dance in the living room. I know right?
On a side note, I just googled the Hungry Caterpillar and found a cupcake version. This has made my day.