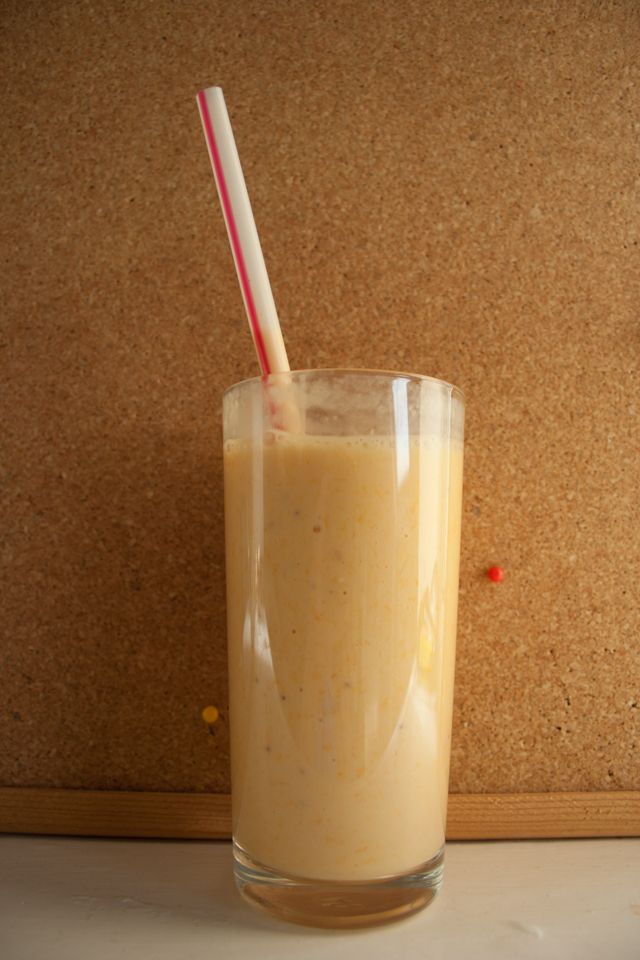 The last couple of weeks I've been quite aware that I haven't always been getting my 5 a day. When I'm home we almost always have smoothies in the fridge, but they're a tad expensive for a student budget! Fruit however, is pretty cheap, especially if you avoid buying things that are out of season. Fruit juice is pretty cheap as well if you stick to the supermarket brands. I'm not the best person at eating breakfast, I have to be up for quite a while before I can stomach the idea of eating (pun intended). So smoothies are great for the days when I get up a little later and don't feel like eating before I head off to Uni. The only problem is the fact that my hand blender is MEGA loud and thus ensures that the rest of the house is awake... But really I'm doing them a favour by getting them up nice and early.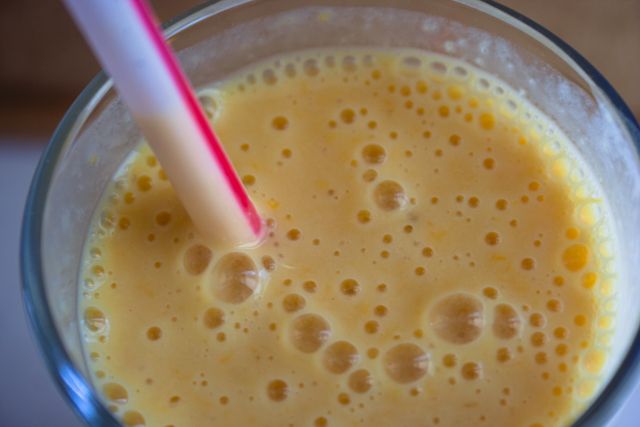 This tastes amazing. Seriously. Amazing. Also, it even looks healthy, so basically I will drink it until I get sick of it or the world runs out of bananas. And, its super quick to make. Could this get any better? I think not.
1 Bannana - sliced
1 orange - peeled
Natural yoghurt
Rice milk/Regular milk
Blend the bannana, orange and milk together until smooth & then add yoghurt to taste. If you're not keen on 'bits' in your smoothies then you could strain it, but you'll have to make sure that its thin enough to strain first.
Enjoy!