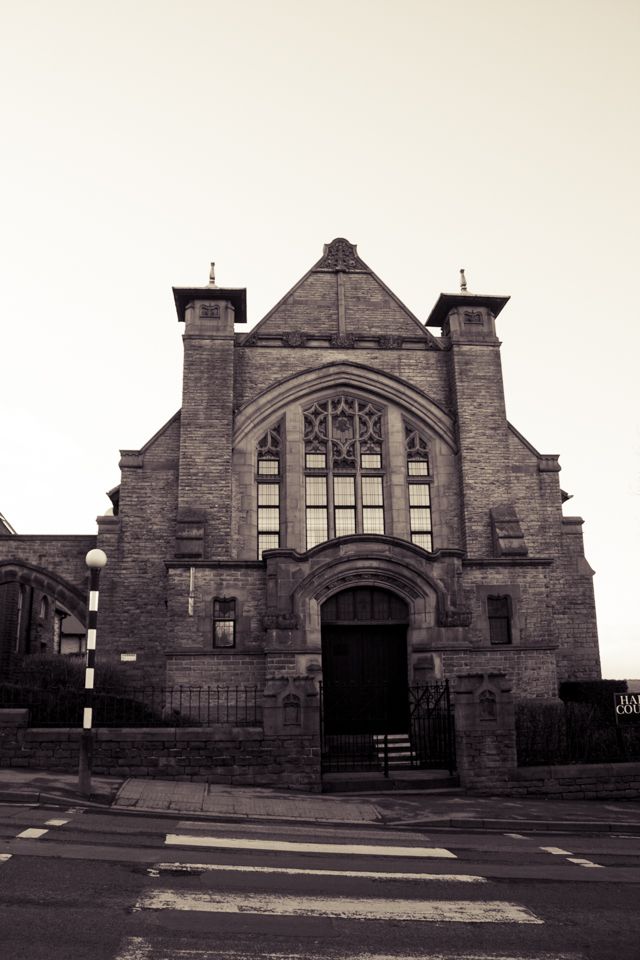 Had a couple of those lazy productive days this weekend, got tons done but didn't seem that busy. We were meant to go out Friday evening but ended up staying in with H for a quiet few. Just before 10 we made a supply dash which resulted in an entire bar of chocolate and a whole bag of marshmallows being consumed in melted combination. Perfect. M also proved it was possible for a bar of chocolate to be consumed in less than a minute and R continued his success as a mixologist with a vodka, orange juice, ginger ale, soy sauce, hendersons relish and lime cordial combination. It sounds like the worst thing ever but it was pretty damn good! We really should learn to trust his mixing instincts, he's obviously a natural.
Saturday afternoon I took my camera out for a wander round my neighbourhood to check off the prompt from March #photoaday, it was late afternoon and the light was perfect - the sun dipped below the horizon just as I walked past this old church. Post 7pm was an ice cream deal featuring Game of Thrones - I was kinda skeptical about whether the series would live up to the books but so far its doing a pretty good job. Then, for some completely obscure reason we watched Starship Troopers. Why this occurred I shall probably never, ever know.
Sunday was filled with studying and knitting, meeting the KnitSoc girls for a chat is just the perfect thing for a Sunday afternoon. We had tickets for a comedy night Sunday eve that included dinner from the union bar so food and laughter ensued. To be honest, it was a pretty awesome weekend.