So some of you might remember when I started the friday favourites series, I explained that I wanted to get back into photography and start capturing things regularly again. I've found it really helpful - I think creativity is like anything else, the more you do it the better at it you are. I've started carrying my camera everywhere with me again and I've been taking a LOT more pictures!
This month I'm going to take that a step further - with the March photo a day challenge. Its almost like a mini version of Project 365 but each day you have a prompt which you interpret however you want. Some people may find this a bit restrictive but I'm often grateful for a starting point - whether its something to take literally or just a launchpad for other ideas. I think often familiarity can result in a lack of inspiration, so I'm really looking forward to having a reason to look for the details in everyday things. So basically, this should be fun! Challenging maybe, but fun. I've deliberately not studied the list in detail - I want this to be a pretty spontaneous project, not something that I have planned out in my head a few days before.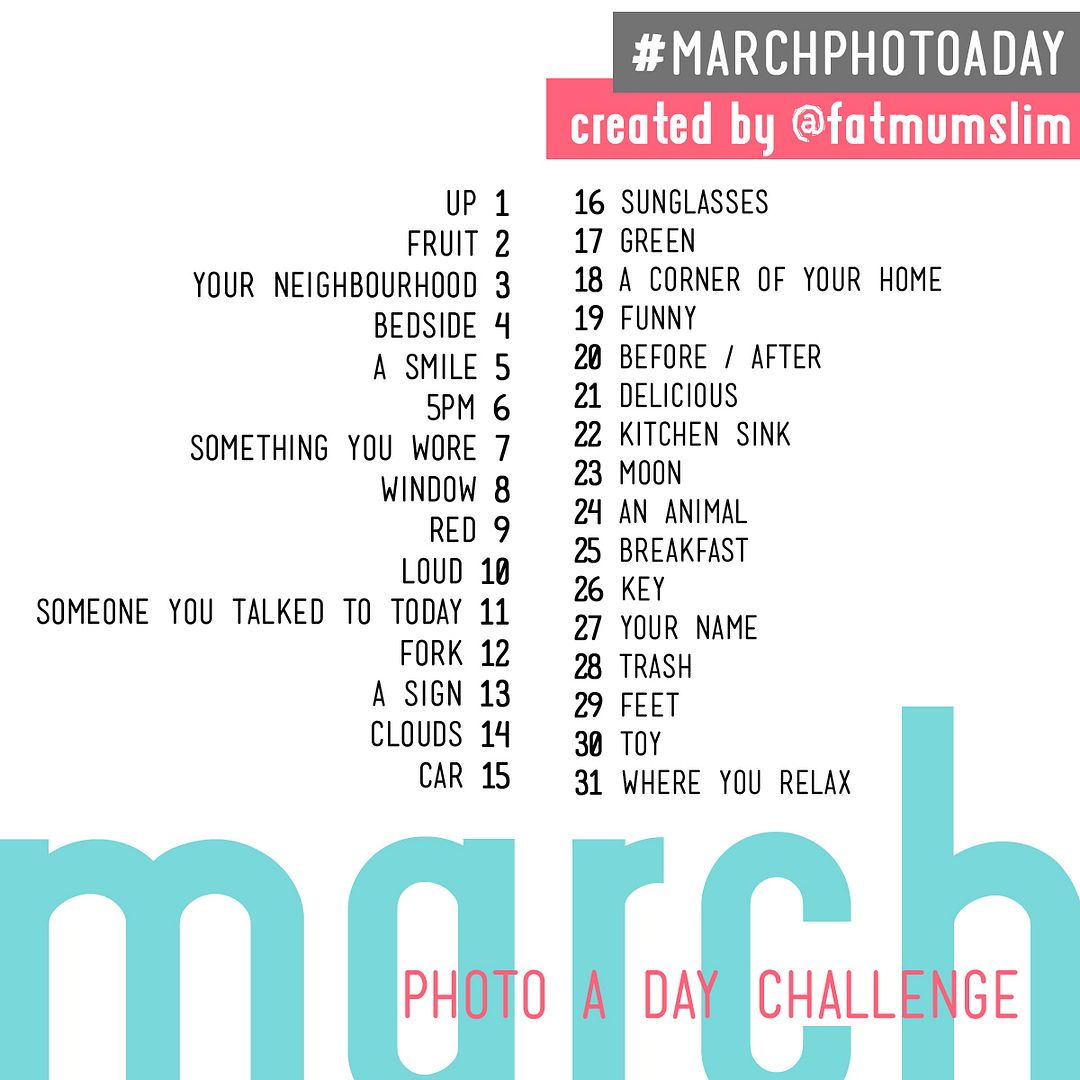 For the complete lowdown, I suggest you pay the
lady behind all of this
a visit!
I don't have instagram so I'll be shooting everything with my SLR. I haven't figured out yet how I'm going to display everything, I'm hoping I'll get a brainwave soon! Have any of you done this before without instagram? How did you display everything?
Let me know if any of you are taking part - I'd love to see what you come up with!
Vic xo