I took SO MANY pictures of leaves & flowers whilst I was in Ireland, I had a whole system going where I wrote the image number next to my field sketches so I've got them to refer back to. I'm so glad I did, because drawing isn't my forte and an awful lot of my sketches look pretty identical. Oops! I always find it amazing talking to lecturers and listening to their experiences of uni - its amazing how much technology has altered the way we learn about things and how the scientific process has changed as new technologies are developed.
I did get the chance to take a few 'creative' shots (of course!), not as many as I would have liked, but then I wasn't there for photography!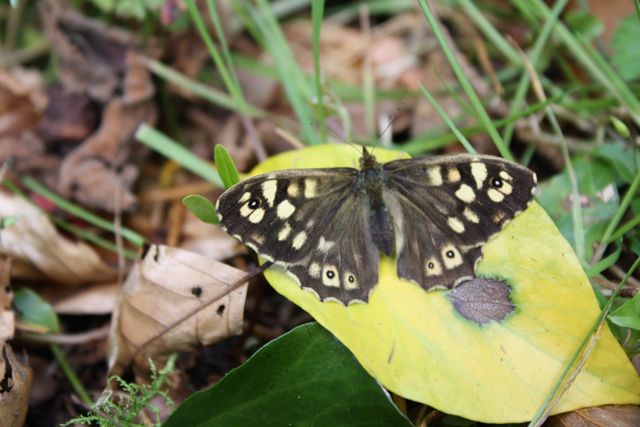 I'm pretty confident that this is Pararge aegeria - the Speckled Wood, but I'm not 100% sure!


Orchis mascula - The Early Purple orchid.
One of the lecturers that took us is an expert on parasitic plants - so we heard an awful lot about orchids! They're pretty fascinating plants actually - they have a really unique life history.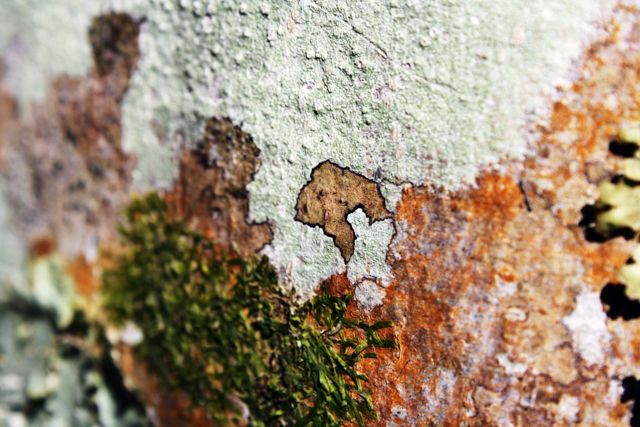 Some of the trees in the woodland we were in had the most amazing lichen colonies.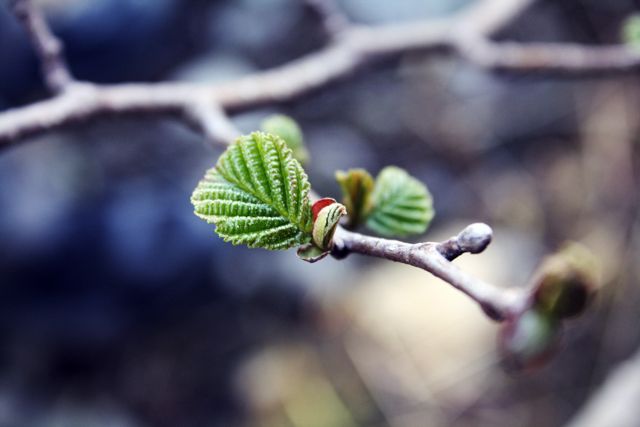 I really love the shallow depth of field here, it works so well.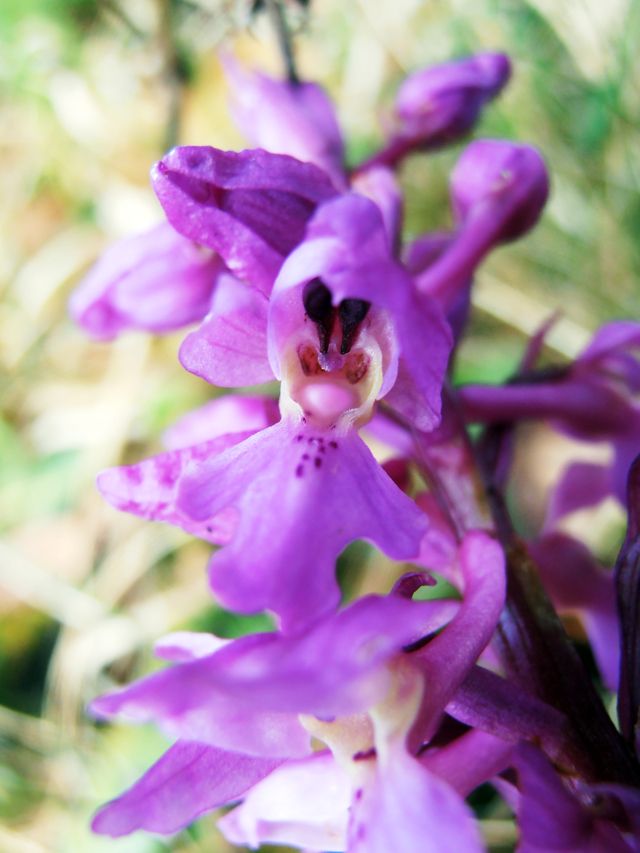 Another Early Purple Orchid
I really do love daisies and I was really impressed with how sharp this is - I'm always amazed at the difference in picture quality that can be achevied by shooting in manual. Wildflowers are pretty much my favourite, give me daisies and dandelions over roses any day of the week.