Hey Guys! Hopefully I'm still alive by now and I haven't fallen off a cliff/down a mountain or drowned in the enormous amount of rain that we'll inevitably recieve. Todays wonderful guest poster is Abigail, her blog is a seriously hilarious account of student life. Seriously. Hilarious. Go visit!
Hey everyone! My name is Abigail and you can usually find me hanging over at
AbiGail Force
writing about whatever takes my fancy in my humble little life. But as you can see today I'm incredibly happy to be over here entertaining you all in Frankly Vic-land while she's off checking out different rocks. ( It's cool Vic, I took a course in Geology last year so I totally get it ;) )
Anyway... I've decided to tell you all about my favourite 'environment' in which I love to express myself - my bedroom! Or bedrooms in this case...
I always like to think you can learn a lot about me from my boudoir, so for the sake of this post I've compiled you a list of 'Facts About Me (you could learn from snooping in my room!)'
1. Big love for the friends and family.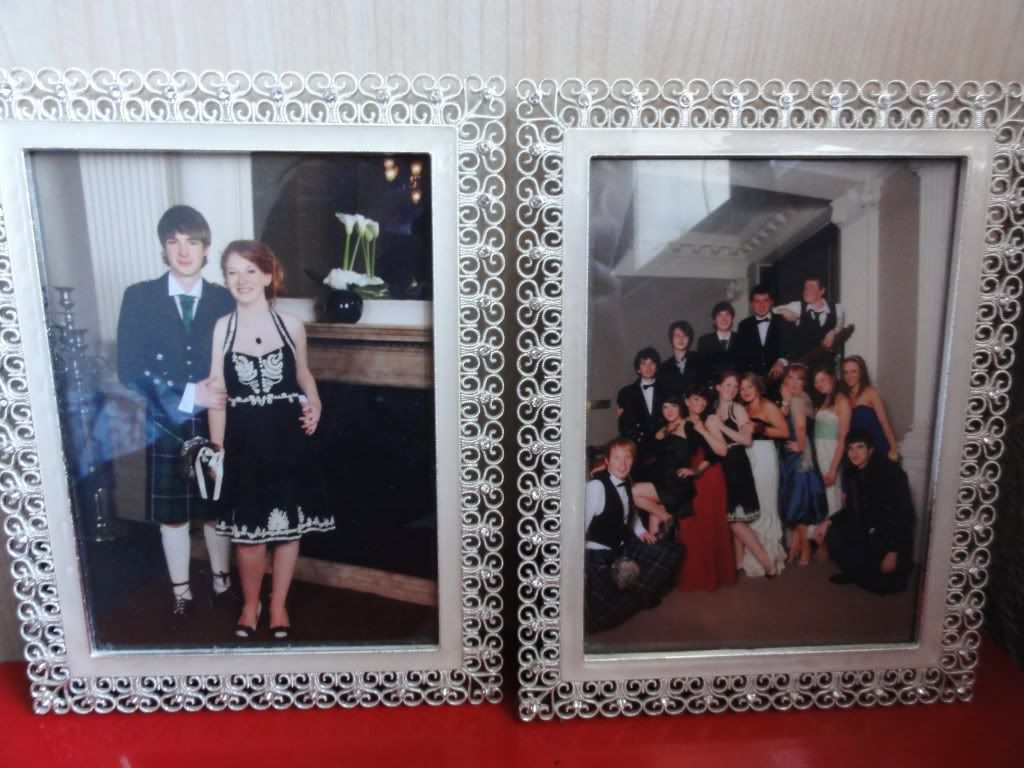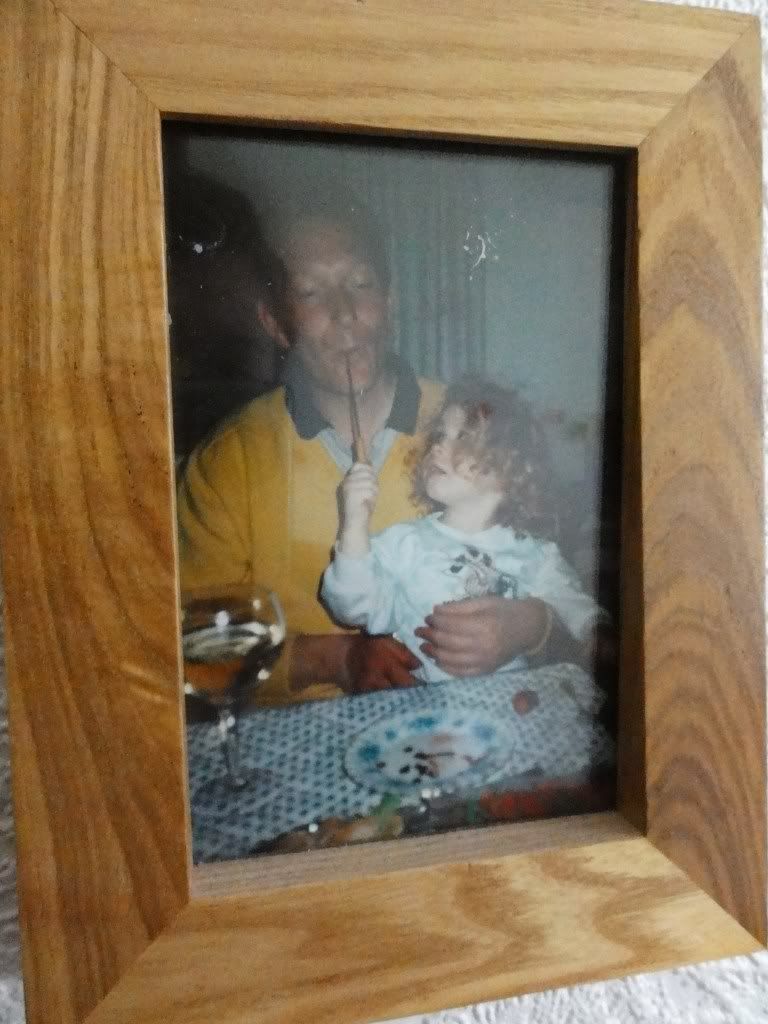 I have the greatest group of friends a gal can have. We've been a close knit group since high school, and even 3 years on they still mean the world to me :) And of course big love for the family is implied. Although I've only just matured into putting photos into frames as you can see...
2. I am a little photo obsessed.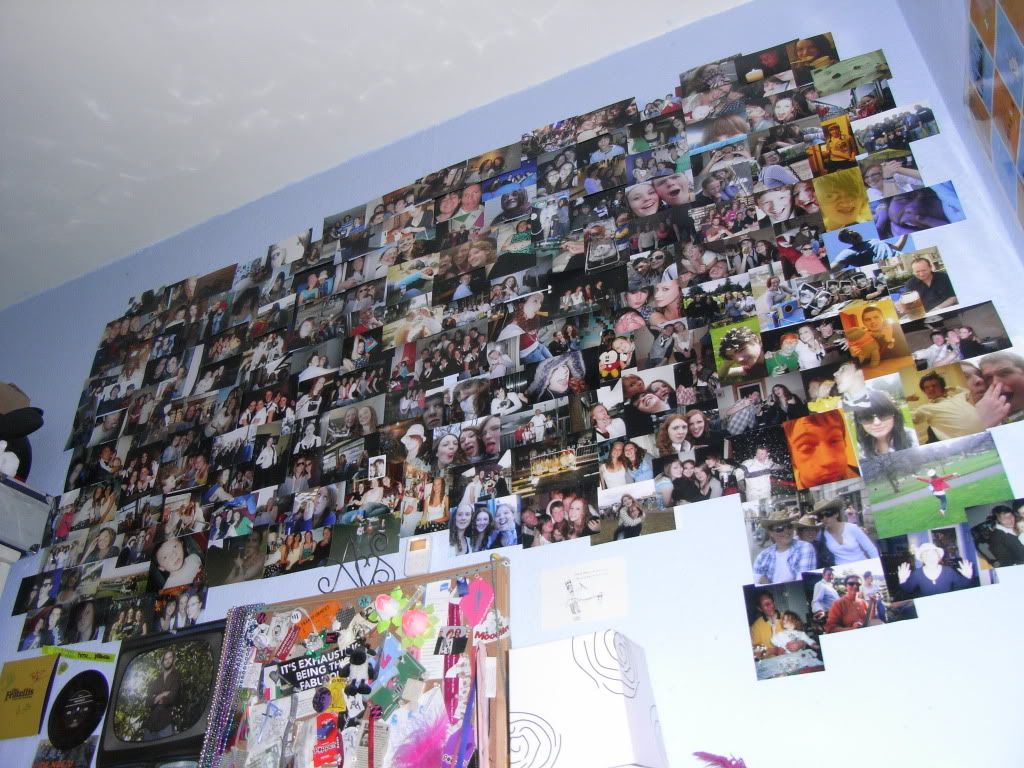 The ORIGINAL Photo wall.
I spent years building this guy up and it was my masterpiece. Everytime people came into my room they'd spend ages just looking at it, and you always found a photo you'd missed the first glance round. Unfortunately when I left home to go to uni they all started to fall off ( obviously upset there was no longer anyone there to admire it) so it all got taken down and packed away into a little box :( Boo. That was until I moved into a nice big flat and the wall was reborn!
Not quite the same, but it was always lovely to have all those memories permanently on display. I reminisce faaaaar too often; God help me when I'm old. These also kind of give you the hint that...
3. I HATE having a bare wall.
Originally I just started out with a big busy pin board, which again was built up over many years. Once I left home though I just felt the need to spread everything and anything over the bare ugly rented walls...
Current Junk wall.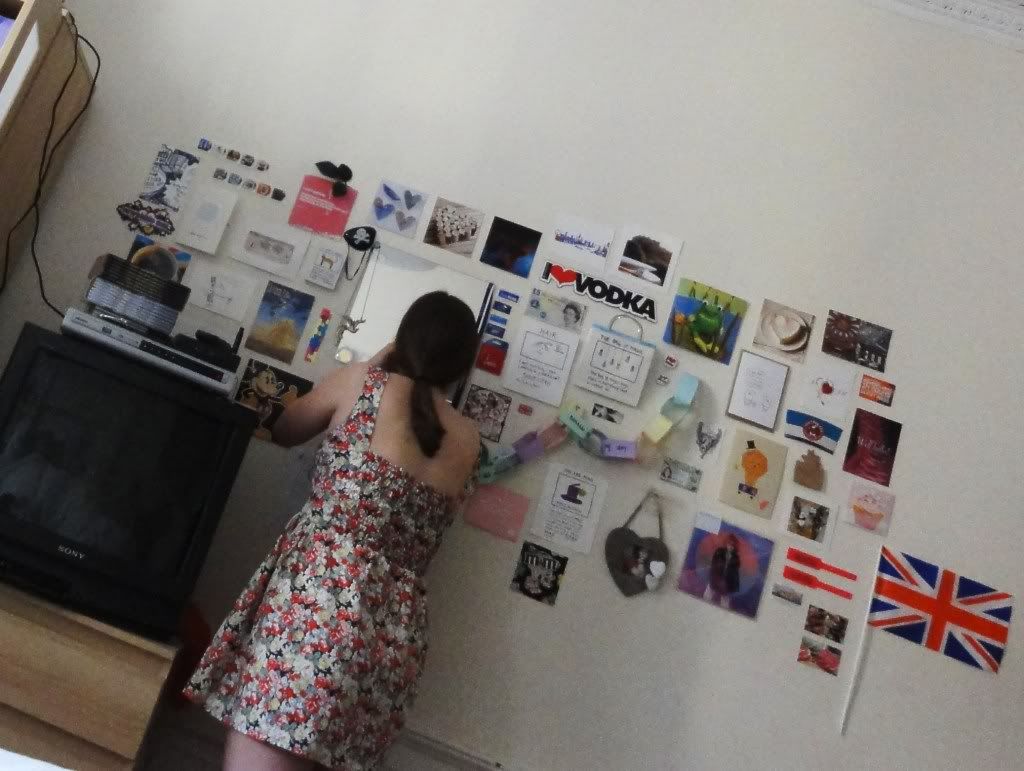 Another wall of the past
What does this tell you about me? I'm not 100% sure about this one. My more artistic side coming out? My constant need not to seem plain and dull? I think I'll let you decide that one.
This is another wall that took me FOREVER to build up, and cost me a lot in magazines... It was obviously supposed to be some form of shoe shrine, but it ended up getting the nickname 'The Lesbian Wall' by a couple of my useless friends. It does give you the idea though that I may think that...
4. Shoes are a big deal.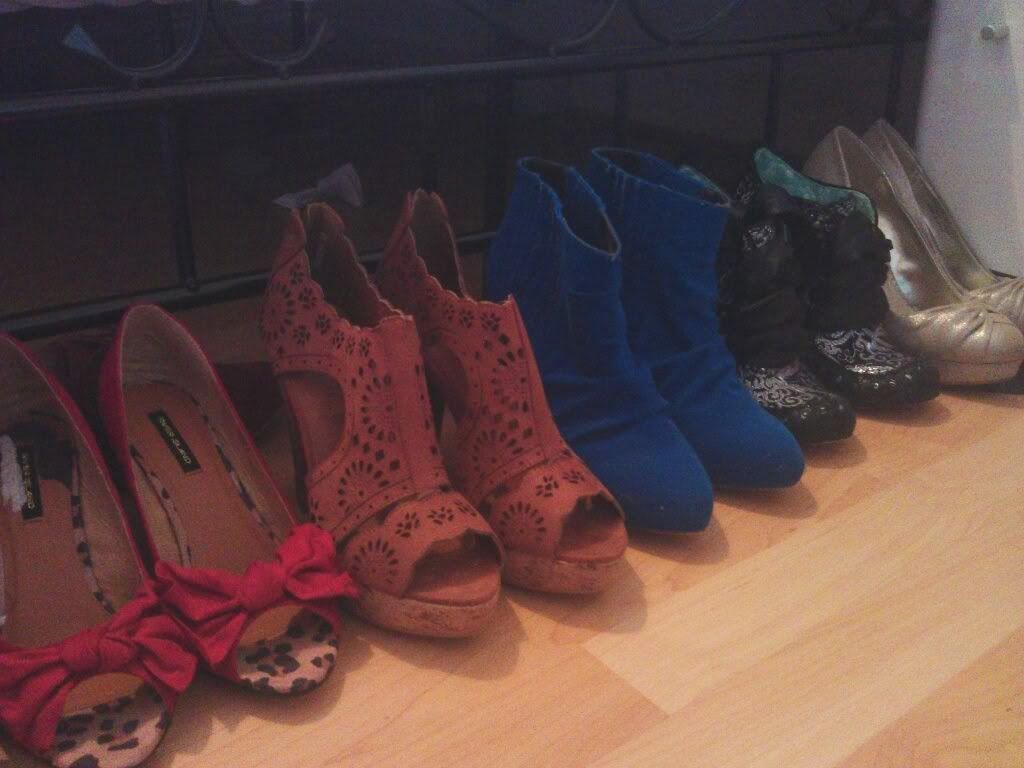 I've always adored shoes, but for some reason when I started uni they took a back seat in my life. So far back in fact that I think I pretty much pushed them straight off the bus. I wore boring flats all the time. Eww. But 2012 has been the year to bring them back in. More shoes forever please.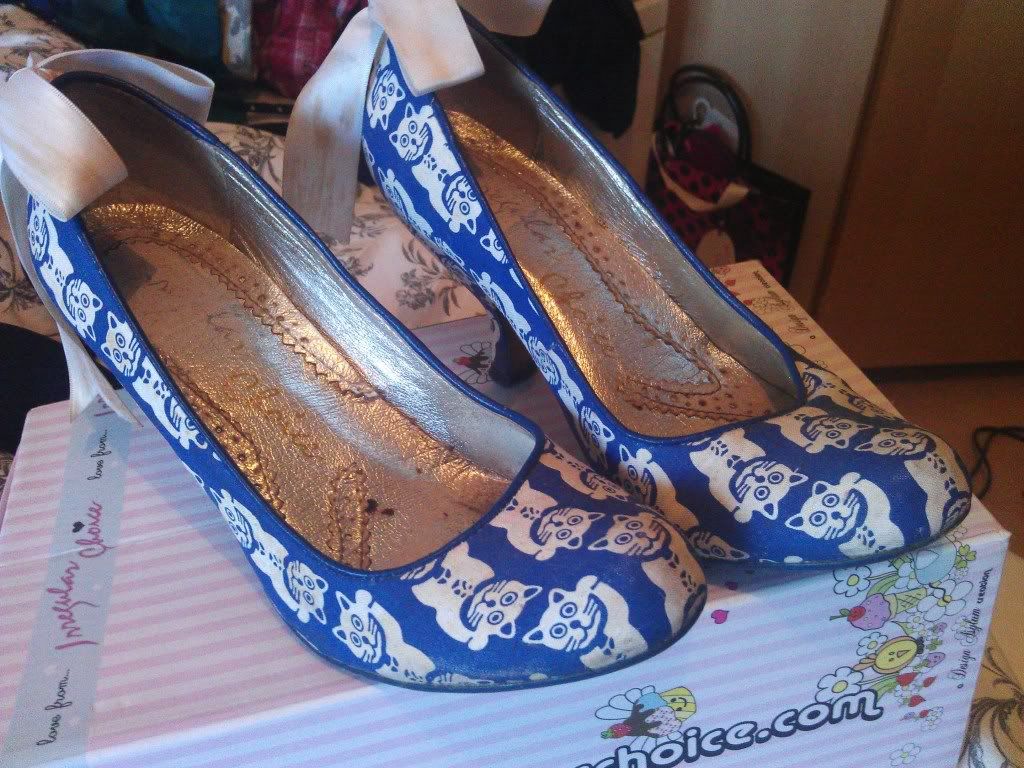 These ones are my
Pride and Joy.
I even bought them with my very first pay cheque. Although that tells you that I've had them for donkeys now and it's really starting to show :( Still hoping one day I'll find their matching red partners on ebay and all will be well in the world.
Other random bits you may have noticed from the photos...
did you spot them all? Yes, I just made this post into a game of hide and seek
I have hideous wallpaper in my current flat / I love Sawyer / Used to be big into my vinyls. Before they were cool ;) / Garbage are one my favourite bands of all time / Slightly Moomin obsessed / I'm currently collecting Air Mail stickers / Big love for Irregular Choice shoes.
And there we have it guys, you now know everything worth knowing about me, and I always love having a nosey in other peoples bedrooms!
Hope you've enjoyed my little photo tour,
Abigail :)
Uni has more or less forced me to go cold turkey on my shoe habit, its sad but to be fair I probably have enough pairs now...almost. Sort of. I absolutely love the fact that bare walls are not tolerated - I think its great! I've tried the photo-wall thing in my room at Uni but for some reason the blu-tack never holds and they float down in the middle of the night!