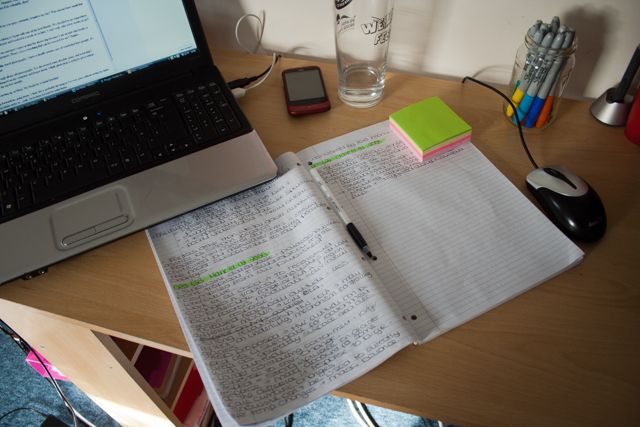 studying:
like crazy! Its a bit weird but I kind of enjoy revising, this probably has something to do with my undying love for brightly coloured stationary. Sharpies, coloured pens, highlighers and post it notes are
all
utilised for revision purposes. I'm just happier if its colourful, okay?
listening to:
the head and the heart//the civil wars//
anything
by ludovicio einaudi//lady antebellum//dawes [also, I like to listen to stuff when I study, any recommendations?]
smiling about:
the sweetest emails from you guys, seriously, it makes my day! Who doesn't love email that isn't spam?!
super excited:
about a trip I'm taking to Spain with one of my best friends. We decided to go somewhere, googled the heck out of the internet and booked it a week or so later. I can't wait, only a few weeks to go!!
really really hoping:
that my passport comes in time for above trip because I am an idot who books a holiday with an expired passport. Please cross everything that can be crossed for me? Thanks...
slightly obsessed with:
travel photography. I have a deadly serious case of wanderlust here people. It's bad. Really really bad.
loving:
going through all my old photographs. I've discovered some absolute gems, and a ton that I obviously just dumped on my computer and forgot about. I think photoshop is going to get a serious workout over the nxt few months
missing:
catching up on blogs. My bloglovin' is kinda bursting!
looking forward to:
going home. I think this is probably the longest I've ever gone without seeing my mum, and that kinda sucks so... yeah, I'm looking forward to going home.
listing:
everything I want to do over the summer. Hello bike rides and nights with wine.