The past week or so I've been so grateful for the Olympics, not just because its awesome but because the weather has been
so
terrible that I haven't felt at all guilty for watching it all day. This summer has been such a washout so far, I know its England... but still.
This weekend has been all about finishing stuff. I always say 'this weekend' after a Monday - the whole of last year I had 3 day weekends and I've gotten far too used to it. Definitely hoping for another weekend-friendly timetable next year! Sometimes its really nice to just spend some time getting a load of stuff done. Finished. Out of the way. It gets things out of my head and off the "things to do when I get time" list. Which, for the record is the worst idea for a list ever. EVER. Okay? It just ends up full of stuff I never really get around to doing. Its basically a list of "things I'm not excited about enough to start them now". Crazy. I also wanted to try and finish all of the craft projects I've got half-started before I turn 21, I'm pretty sure that with the exception of my baby scrapbook I'll probably get that one done. I need my mum for the scrapbook, because to be honest with you - I don't really remember being born all that well. Shocking, I know.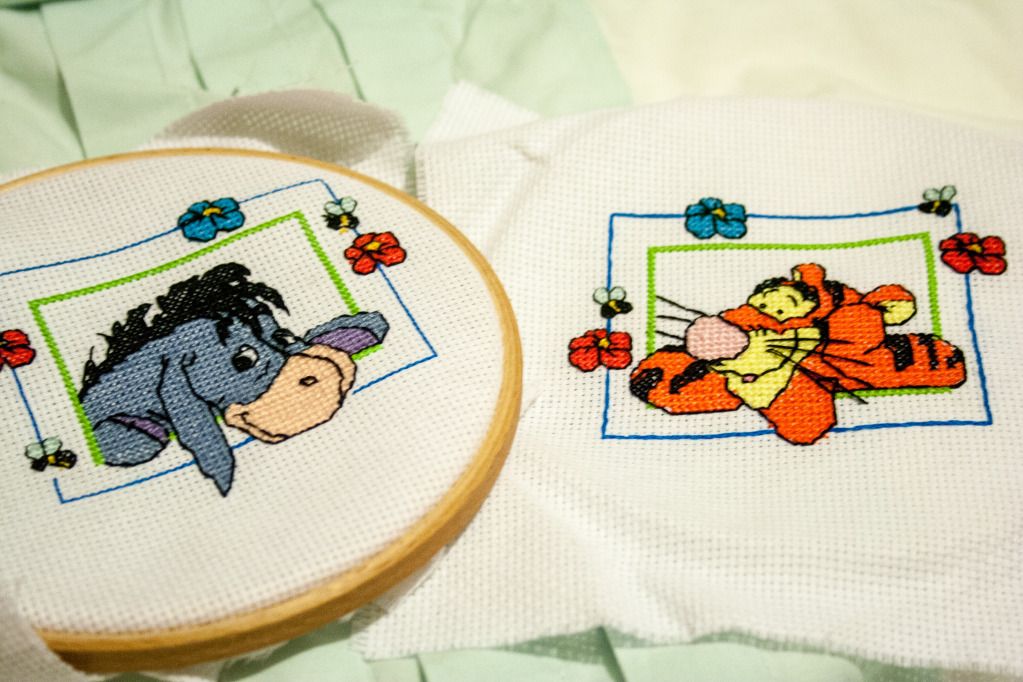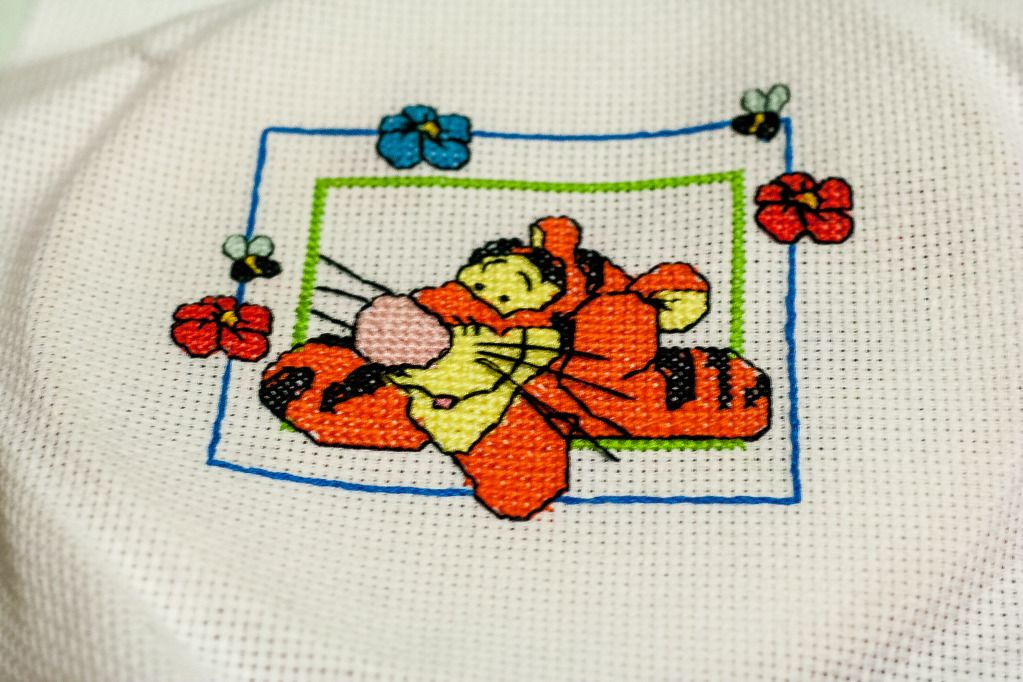 I'm so pleased that these are done, I got the kit ages ago and I stitched Winnie the Pooh almost straight away, then I kind of forgot about it and found it in a drawer when I was having a sort out earlier in the summer. I'm not usually over-keen on handmade things up on walls but the three of them look pretty good in a triple frame hanging in my room. I really love cross-stitch, I find it incredibly relaxing - I'd do it more often but most of the kits aren't really my cup of tea and I really have no idea what I'd do with them once I'd finished. Sometimes I think it would be really nice if I liked the handmade-mismatched-vintage look that's so popular these days, but I really don't. Give me the IKEA catalogue over Kath Kidston any day of the week.