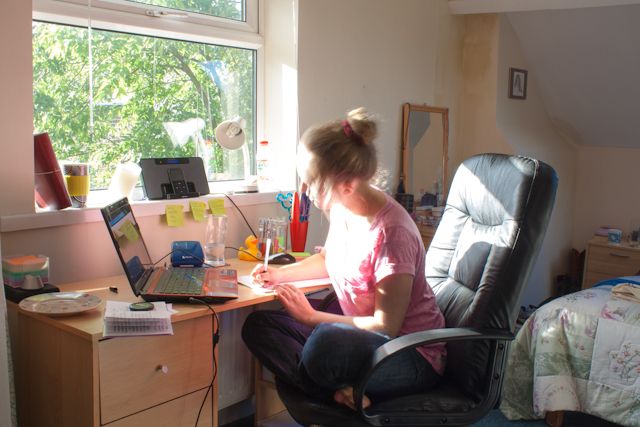 A
lot
of time has been spent here this week. I really wanted to hit the ground running with my research project & I'm really enjoying the background reading - which is a big help! I'm
so
pleased with the topic I'm working on and I think its going to be fascinating when we start getting results in. Everything's planted up now, so I have 6 weeks to get all the theory and background together before we have to start with analysis. Not so fascinating is sifting through soil for 5 hours... hello blisters.
This week has seemed crazy-busy, but then again, I've slept a LOT so it probably just seemed like I had less time to get everything done! When I'm feeling under the weather I just want to sleep all of the time & I've learnt that I just need to give myself that rest if I want to recover quickly. So although I've kept on-top of all my uni work, everything else has taken a bit of a back seat! I've unintentionally taken an internet-break the past few days - I'm glad that I don't always feel the need to be online. I find it pretty scary to read about people who become addicted to the internet, they must miss out on so much 'real' life.
I have a feeling that the next few weeks are going to fly by! It's M's birthday on Tuesday & I'm heading home for the weekend. It feels like I've been away a lot longer than 3 weeks so I'm really looking forward to it. I'm then back home again the following weekend for my birthday party with M, R & H in tow. Its going to be a good couple of weeks!
How's your week been? Anything exciting coming up in the next few weeks? Also... any advice for me with my research project? Any advice/tips would be awesome!