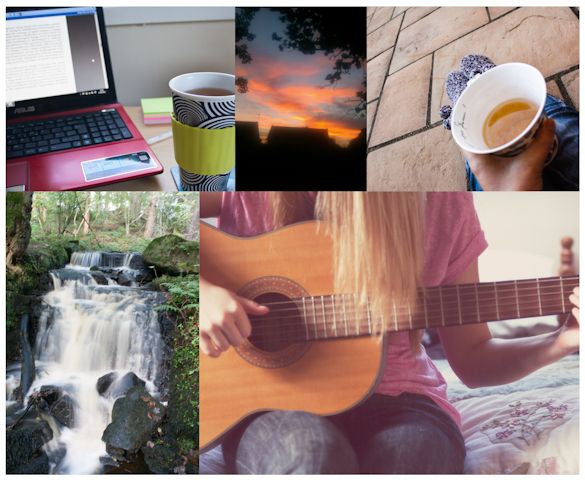 September was cramming in time with friends and family before returning to Uni. It was finishing off summer craft projects & long, muddy walks with Zak. Celebrating a friends 21st & making her an owl at the new place that opened up in town. Drinking tea on the back step & doing a lot of planning. Afternoons spent researching flights & backpacks & a few hours spent writing birthday invites. A 4 hour drive back to this place & showing the youngest brother my city. Trying to convince our landlord that water running down our walls is
not
okay. Staying up too late, laughing hard & having ridiculous conversations. Hanging out with the Zumba girls & handing out 800 leaflets at the Activities Fair. Finding new places & realising how close we are to the countryside. Planning my 3rd year project & emailing backwards and forwards to sort out my timetable. Long Skype conversations with Mum & planning trips home. Sorting grown-up stuff like utility bills & broadband deals. Meeting the ES freshers & having an awesome night out.
September, you were awesome.
How was your September?