As I may have mentioned (several times), it was my 21st birthday on Saturday. I drove down on Friday afternoon after lectures with M, R and H, we drunk beer & cocktails wearing Masquerade masks and went to bed at 4 in the morning. So good. Once I've tracked down the rest of the party pictures I'll share them, because my cake was a masterpiece. Seriously.
Saturday morning I spent a couple of hours with Mum & Kev before everyone else was awake & Mum sent me downstairs to retrieve a particular box. I think its the best present I've ever received - my Mum is seriously awesome. You see, this box was filled with 21 things, random, everyday objects. Everything had a label attached, and on each label she'd written sweet little comments or life advice...
A tube of glitter reminding me to sparkle & an elastic band stating that "Flexibility is the key"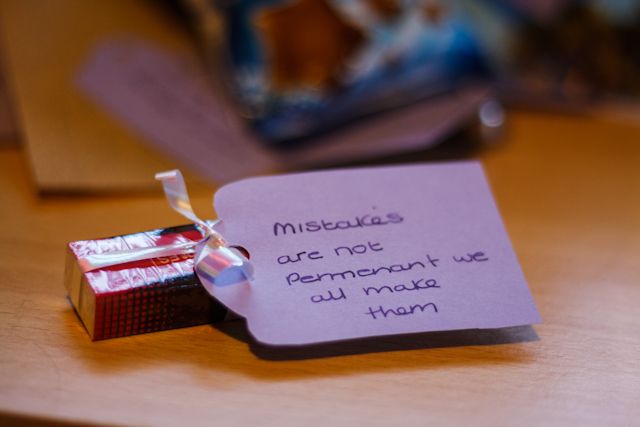 A rubber with advice about mistakes, a bag of chocolate Magic Stars - "Because you are a star" & a tube of Starburst - "For the times you feel like you will 'burst' if you don't share something with me!"
A tube of glue & cotton wool - "To cushion the rough times ahead"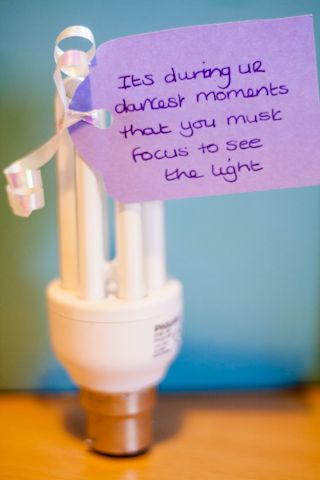 A lightbulb & an address tag - "So you will always find your way home"
Eye drops that remind of the importance of vision & a bag of Marbles - "To replace the ones you have lost"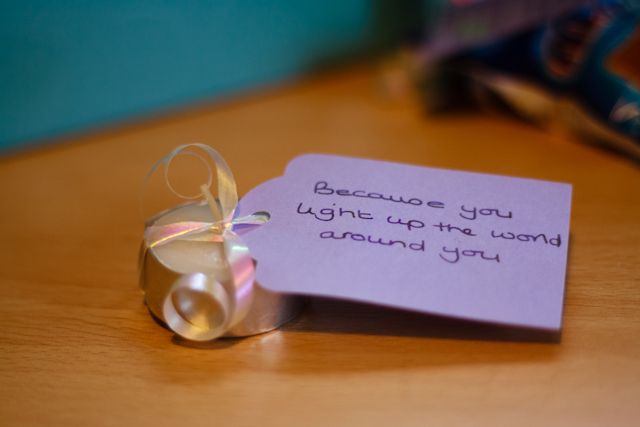 Tealight candles & a bag of breakfast tea, because "Life's biggest problems, start with the smallest solutions"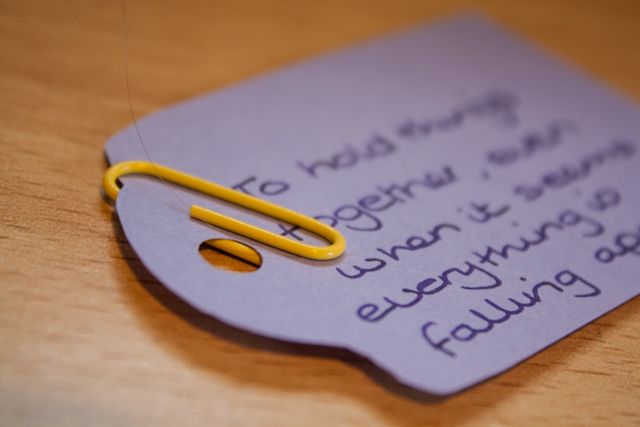 A paperclip - "To hold things together, even when it seems everything is falling apart" & a sheet of sandpaper - "To remind you that life isn't always smooth"
A stone wrapped in ribbon with the caption: "You will never trip over a mountain. It is the small stones in your path that will cause you to stumble. Carefully step around these stones in your path and you will find that you have crossed the mountain"
& a particularly poignant photo with photography advice:
"There is only you and your camera, the limitations in your photography are yourself - for you are what you see"
A toothpick that reminds me to "Always pick out the good in everyone - including yourself" & a London Underground map -
"The world is your oyster full of exciting people, places & cultures all waiting for you to discover them"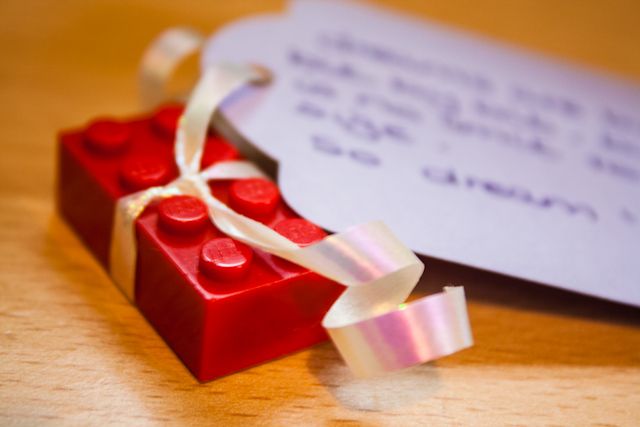 A Lego brick with wise words about dreams - "Dreams are built bit by bit, but there is no limit to their size - so dream BIG" & a lock and key with a Confucius quote "The will to win, the desire to succeed, the urge to reach your full potential - these are the keys that will unlock the door to personal excellence"
Have you ever seen a more thoughtful 21st birthday gift? I'm trying to come up with a really fun way to keep all the labels - some of them having writing on both sides so sticking them in a scrapbook isn't really an option. Any ideas?
What's the most thoughtful gift you've ever received?