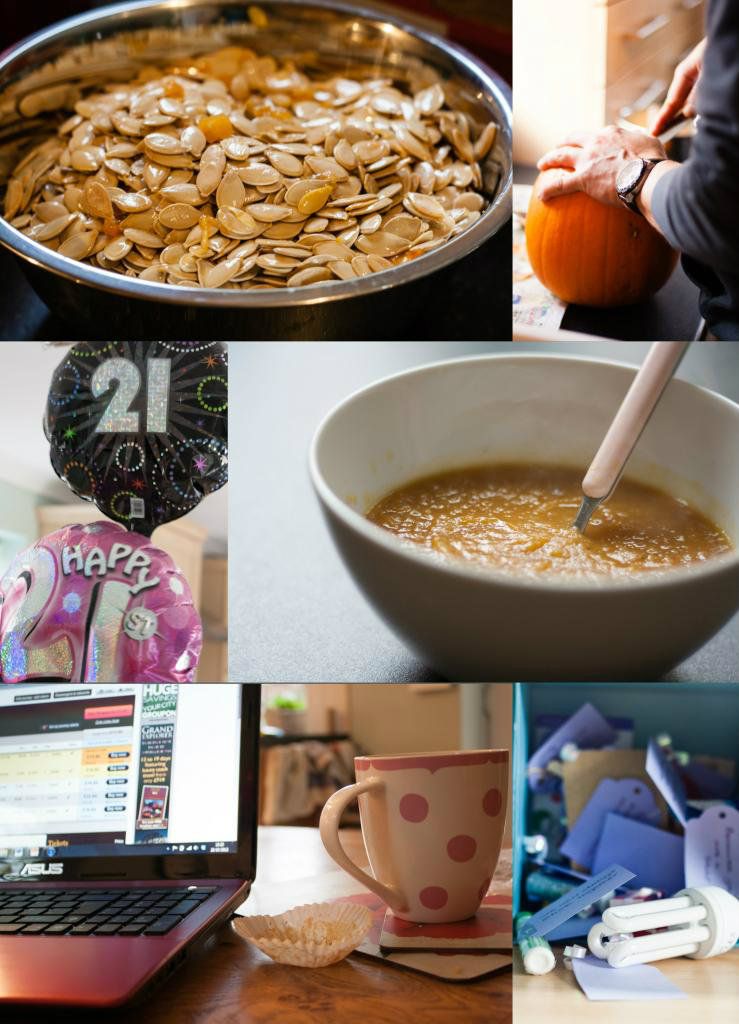 October, you flew by but you sure did pack a lot in. You were stressful, sad and difficult at times but you were also full of family, friends, good food, exciting stuff and a
lot
of travelling. It's roughly an 8.5 hour round trip home from Uni, and I did it 3 times this month. Crazy stuff. October was turning 21,
amazingly thoughtful gifts
and spending my birthday at the beach in my hometown. It was hanging out with Mum at the weekends and working my backside off during the week. Long hours spent with baby wheat plants in the lab for my
research project
and casual drinks that turned into great nights out. Visiting my friends' first place together, chatting about their wedding plans & drinking wine out of mugs. Helping out at a charity firewalk, carving pumpkins and falling in love with roasted pumpkin seeds. Drinking mug after mug of tea at my desk and daydreaming about travel plans. October was falling into a bit of a creative slump and
setting myself a challenge
to get over it (which is going well). It was realising that
you don't always have to have a plan
and learning to just go with the flow. It was finding music that was perfect & re-evaluating what the important things are. You ended with Star Wars, beer & R saying daft things... "It's easy to get confused between Ghandi and Muhammed Ali..." October, you were pretty okay this year.