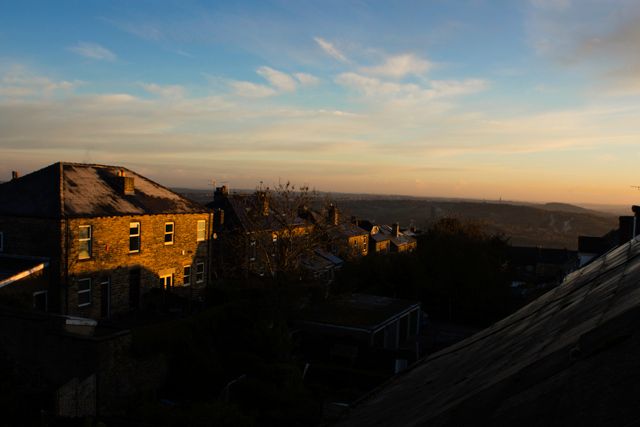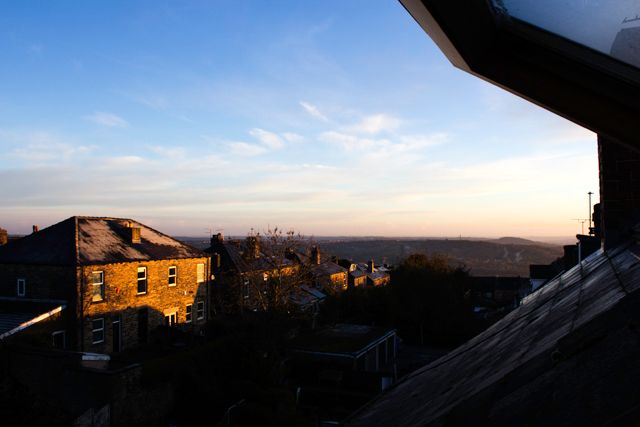 Today I managed to capture both sunrise (hey 9am lectures) and sunset on camera. It wasn't intentional, but I love the results. There's something about golden hour light and low winter sun that I absolutely adore - I just love the soft glow. Sometimes I grouch about where we live & the fact that its one of the highest points around - but today I really appreciated it. Yes, the walk back up from uni can be
horrible
(
especially when its raining), but for sunrises like this out of my window & that view out over the valley that takes 5 minutes to walk to? 100% worth it. So, so worth it.
Weird thing. About 5 minutes after I took that last picture I was advised by a dog walker to head back up the way I'd come. Apparently there's been a few muggings in the woods around here & she didn't want me to run into any trouble. I'm not sure how many people would have stopped to warn someone else - sometimes the kindness of strangers is amazing.
We spent almost an hour tonight hanging out of my skylight drinking wine (for me) and whisky (for R) whilst watching the fireworks. We're so high up we could see them going off all over the city - it was absolutely amazing. People were setting off Chinese lanterns from all over and the sky was full of floating candles - so beautiful.We even got to watch the 'main' firework show from the front window - no £10 entry fee & standing in the freezing cold for us!
Today has been all about appreciating the little things & its been so, so good.
Take care guys xo