I feel like I'm a week or two behind with this post, but this past Sunday was tree day. One of my
favourite
days - I absolutely love decorating the house for Christmas. The past 3 years that I've been at Uni, Mum has always waited until I got back before putting the decs up - we always do it together. Its such a lovely way to get into 'holiday mode' & I never feel that Christmassy until its done! Even though we don't live in the same house as I grew up in, getting all the boxes out and sorting through everything brings back a ton of happy memories.
If you caught the post I wrote over on
Elizabeth's
blog then you'll know that this year I'm determined to take more pictures of Christmas, as its sadly something that our photo albums have lacked over the past couple of years! One of the things I definitely wanted to record was the house all ready for Christmas...
We always have two trees - one in the lounge and one in the kitchen. The kitchen tree is smaller & we hang all the old & random decorations that we've accumulated over the years on it. The lounge tree
always
has a colour theme - last year it was purple and green, this year its red and gold. We're
tinsel haters
not big fans of tinsel in this house (definitely got that from Mum...) so we use beads instead. I love that we have a mix of a 'traditional' tree & a more put together, coordinated tree...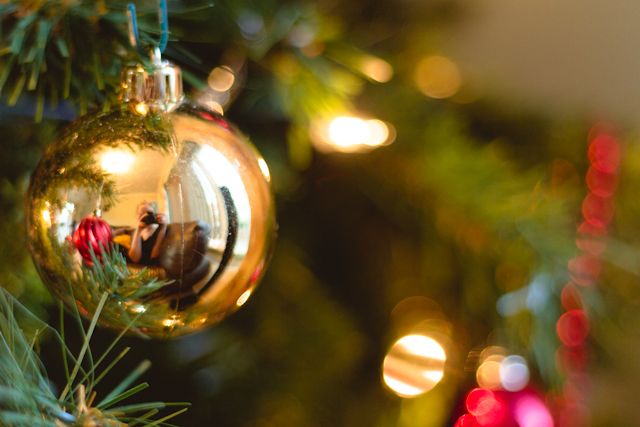 Do you have Christmas decorating 'traditions'? Do you theme everything or do you just have a random assortment of things? If you've taken pictures I'd LOVE to see them - leave me a link! xo