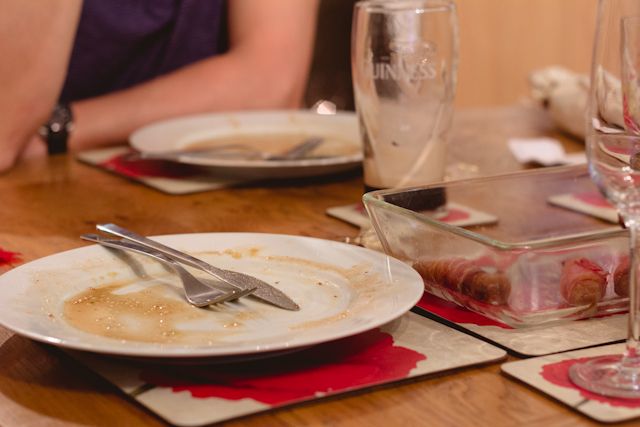 Roast dinners are my favourite - especially when pigs in blankets are involved!
Our tree on Christmas morning - it looked amazing!
Roast gammon is my favourite kind of roast - and cold gammon sandwiches? Yes please.
We had crackers with W&S on Christmas Eve so Mum had the idea of doing table presents instead - we all approved & its set to become a new Christmas tradition.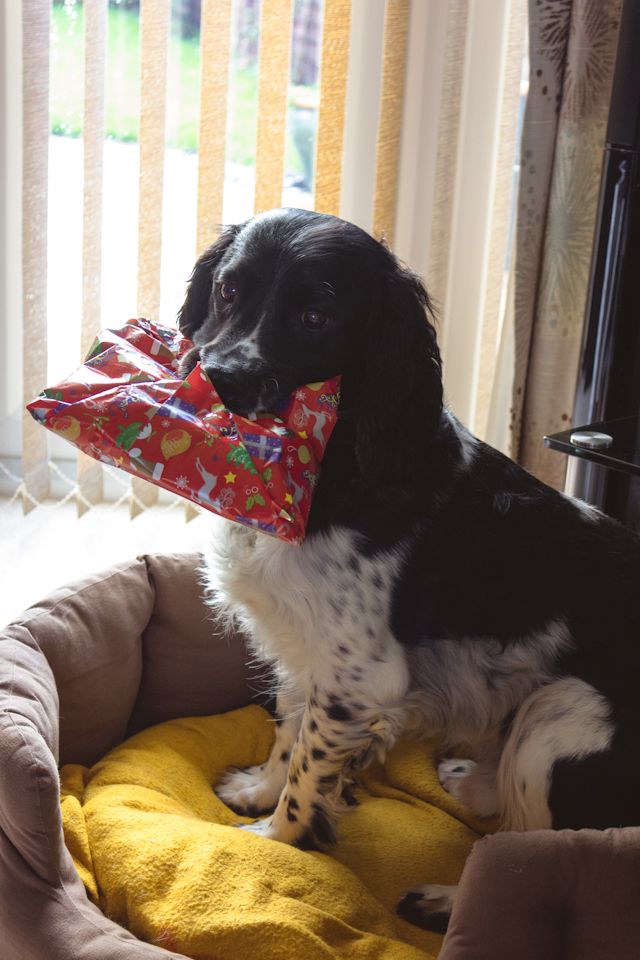 Can you get much more adorable? He loves opening presents but never touches them until we tell him its okay. So cute.
Here's hoping that every single one of you had an amazing Christmas :)
Things were quiet around here, which was absolutely perfect. We had two Christmas dinners - one on Christmas Eve with W & S (they spent 'proper' Christmas day with their Mum) and one on Christmas day. Two turkeys would have been a bit much so we had turkey on Christmas Eve and roast gammon (my favourite) on Christmas day. Christmas itself was such a great, chilled out day - just the four of us. We opened stocking presents in bed, cooked eggs for breakfast and visited Nan in the morning, then spent the rest of the day at home opening gifts, snacking on chocolate & cheese and watching the Fellowship of the Ring. It was so nice to just hang out as a family without having a load of things that needed to get done. Unfortunately for Zak the weather was absolutely awful, so he didn't get the long stroll along the beach that we promised him - but he adores running around with wrapping paper and snuggling on the sofa so he was pretty happy all day! In some ways, the terrible weather was lovely - it was dark all day and it made everything feel super cosy.
I made a real effort to take more pictures this year and I'm already so glad I did. Sometimes I feel a bit crazy running around taking pictures of everything, but its always worth it to be able to look back over them & remember all the little things.
How was your Christmas? Were you shutter happy? Where did you spend it?