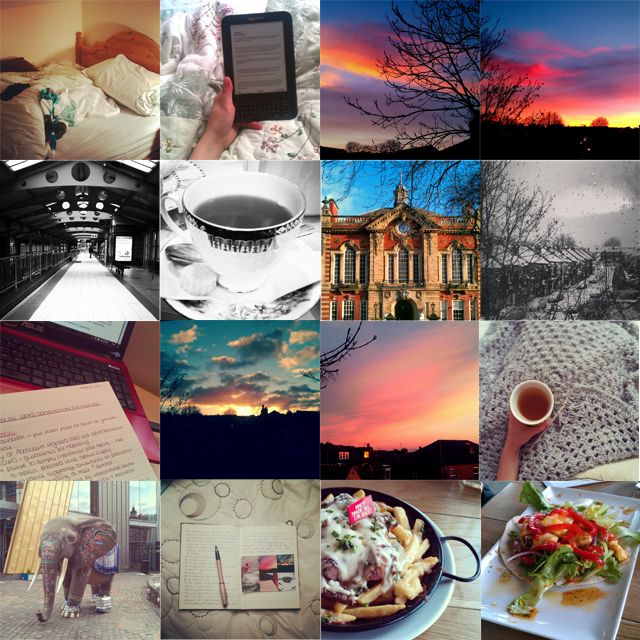 Last week my Mum kindly donated her old phone to the 'Vic needs a working phone' trust. One of the things I've been most excited about is having a phone with a fairly decent camera. I
love
my SLR to pieces but its not always practical to carry it around with me & its nice to be able to snap the little moments as they happen. I'm on Instagram but I don't always want to upload
everything
so I've been using the regular phone camera for most things. I love being able to look back on these random little pictures - they're the perfect way to remember things I'd probably forget otherwise.
1/ My favourite place
2/ Early morning reading - I'm reading
Stillness Speaks
at the moment and its really powerful stuff
3&4/ Sunsets around here have been stunning lately
5/ At the bus station last Sunday ready for the NW bloggers meet up
6/ Tea @ Spout Coffee shop in Leek
7/ I love the fact that our university buildings are so old
8/ Snow & rain in black and white - the view from my desk
9/ So.Much.Reading.
10&11/ More sunsets
12/ Tea & crochet in bed
13/ A random elephant that appeared outside the Students Union one day
14/ Journalling
15&16// Hannah came to stay this weekend and we had a gorgeous dinner out yesterday. So yummy.