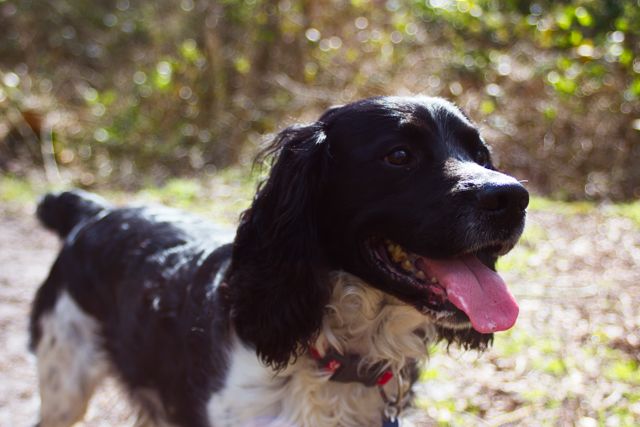 Notice how clean he is BEFORE we go in the woods?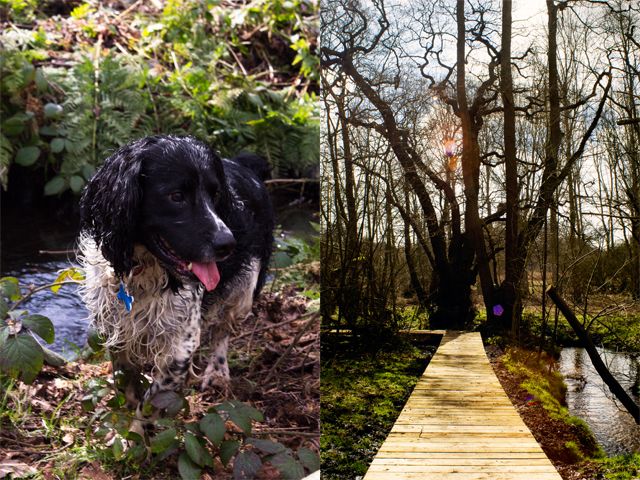 Notice what he looks like now?!
We randomly found Alpaca's & Zak was curious.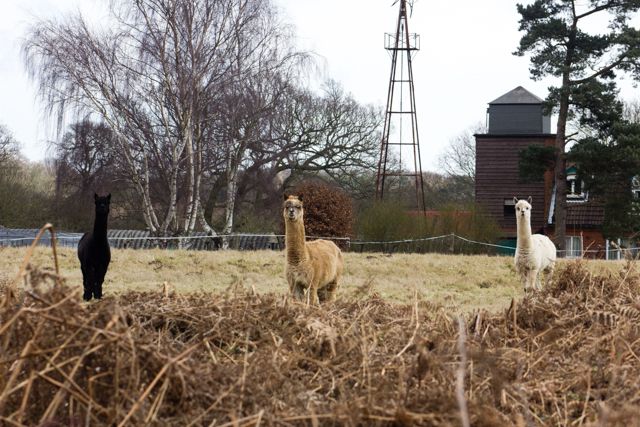 This made me laugh hysterically, I'm not sure why? Reminded me of Charlies Angels.
It scared the hell out of Zak and he legged it back to hide behind my legs...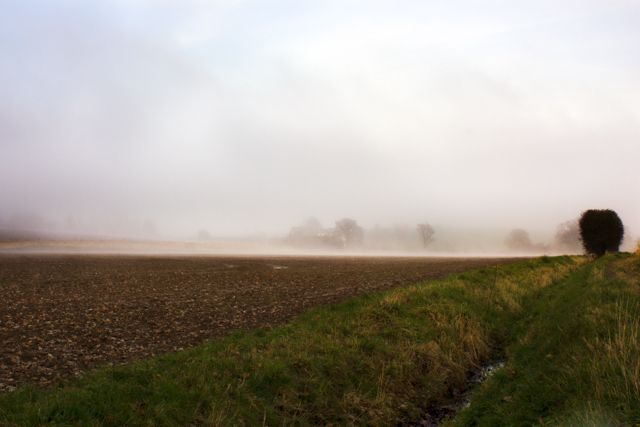 The creepiest fog rolled in which me and Meggie were out. It sparked a conversation about how I'm only every worried about weird and violent things when its foggy. I blame this book.
Walking
over to the hospital every day to visit Nan
Thankful
that she seems to be doing much better
Working
on my
last ever
essay for a Geography module
Enjoying
wanders through the woods with the little guy
Loving
this
video
that Allie tweeted yesterday
Laughing
at the Amazon reviews on this
banana slicer
Catching up
with people I haven't seen in a while
Getting
stuck in the mud on a photography jaunt with Meggie
Drinking
home-made smoothie with my breakfast every morning
Daydreaming
about this summer...100 days left until I get on that plane!
Spending
my evenings reading on the sofa rather than on the internet - and
loving
it
Figuring
out my California road trip & making lists of everything I want to see
Searching
for the perfect recipe to make Mum a birthday cake (any suggestions?)
Looking
forward to kicking back tonight with the copy of National Geographic that came yesterday (
favourite
magazine
ever
)
Eating
baby spinach leaves with
everything
and discovering that spinach and scrambled egg is great in a wrap
Practising
mindfulness and really noticing the difference it makes to my productivity
Wondering
who all the new people around here are? I'm
so grateful
that you want to follow along with this little blog, but I'd really love to know who you are! Introduce yourselves?