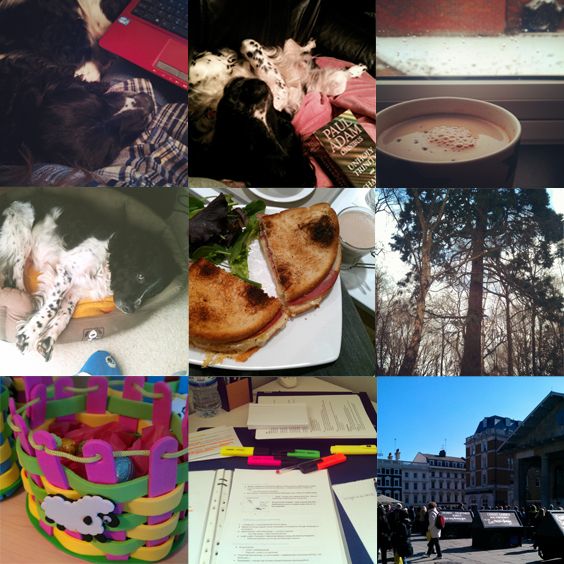 1&2// Dog snuggles on the sofa
3// Hot chocolate and snow
4// I wish I was a dog sometimes, y'know? Such an easy life...
5// Brunch with Mum & Kev at the new John Lewis home. I could easily just move into that place...
6// Favourite tree
7// Easter baskets made for the kids at my Mum's school
8// Revision time. Boo :(
9// So sunny in London today!
Haven't been spending that much time on the internet the past couple of weeks. Its been a nice break. Looking forward to getting this exam over and done with and spending an afternoon catching up on my blog reader - its a bit full!
Took a trip up to London today to meet up with a few of the people that are travelling out to Costa Rica at the same time as me in the summer. We had lunch at TGI's (always a good call) and spent a couple of hours wandering around Covent Garden. I was really nervous that we weren't going to get on, but it was so relaxed and easy going & I'm really looking forward to going. So excited!
Hope you're all good!!